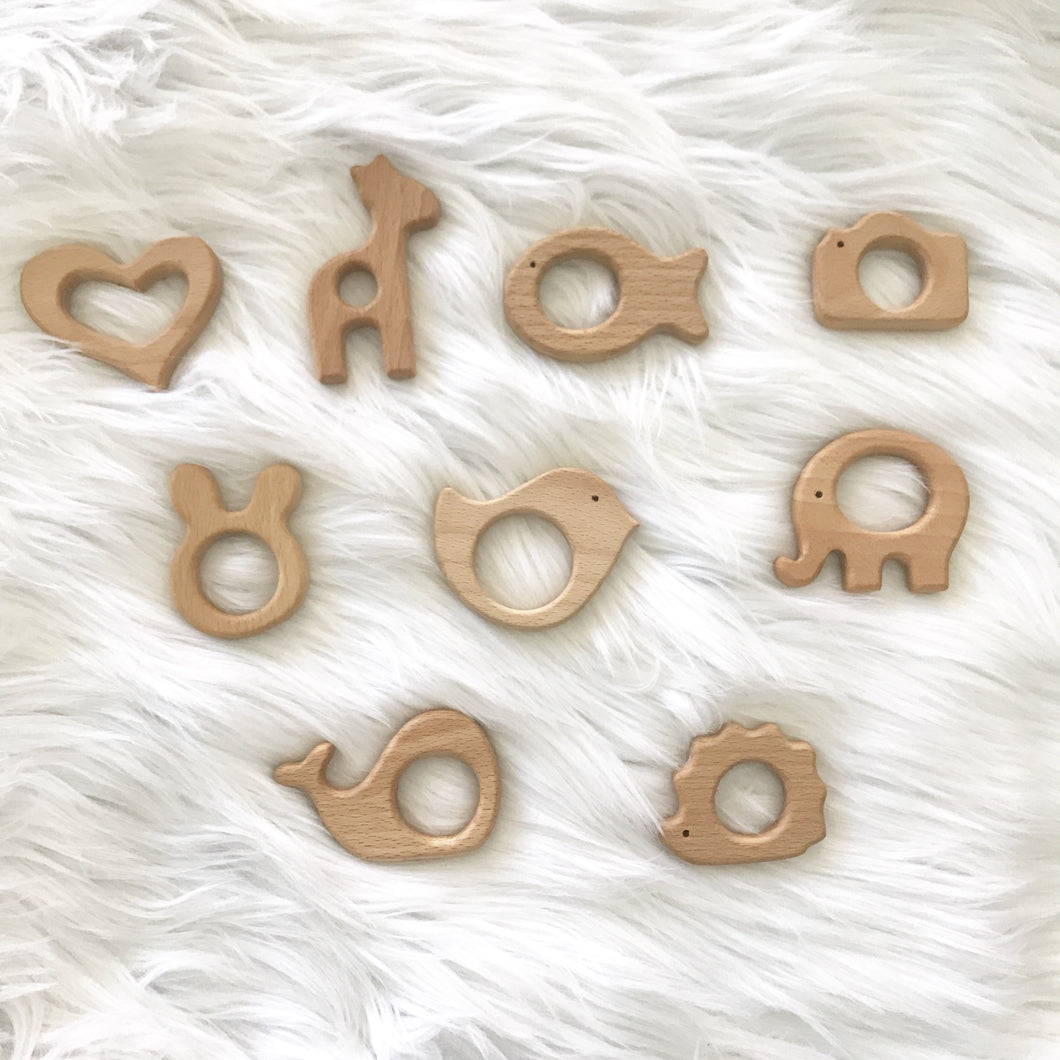 5 PACK Animal Natural Wooden Teether
Regular price $20.00 Sale
Animal Natural Wooden Teether - Bunny, Elephant, Giraffe, Hedgehog, Fish, Whale, Camera or Bird for Baby Teething
Our popular animal teethers.. in a 5 pack!
All-natural beech wood animal teething rings If you would like it to be hand sealed, make sure that option is chosen. They will be hand sealed with 100% organic beeswax and coconut oil at no additional cost.
eco friendly and a more natural option (wooden teether is safe and non-toxic. naturally anti-microbial)
smooth and hand sanded down
perfect as stand alone teethers or to make DIY teething toys with
If you choose the "assorted" option make sure you put your choices in notes! If you do not, you will be given 5 different animals that are our best sellers...
=== Measurements (approximately) ===
Elephant: 2.75" x 2.25" x 0.4"
Giraffe: 3.25" x 2" x 0.4"
Bird: 2.9" x 2.25" x 0.4"
Hedgehog: 2.4" x 1.75" x 0.4"
Fish: 3" x 2" x 0.4
Whale: 3.25" x 2" x 0.4"
Camera: 2.25" x 1.75" x 0.4"
Bunny: 2.25" x 1.75" x 0.4"
Heart: 2.75 x 2.5" x 0.4"
=== SAFETY AND ITEM CARE ===
*The wood/silicone can be wiped clean with a damp cloth, soap and warm water (do NOT submerge in water). Reseal the wood as needed with coconut oil. Please check often for wear and when ring shows signs of wear, throw away immediately. As usual, please monitor baby when using teething toys.
*Please note that colors may be slightly different than what you see on your computer screen