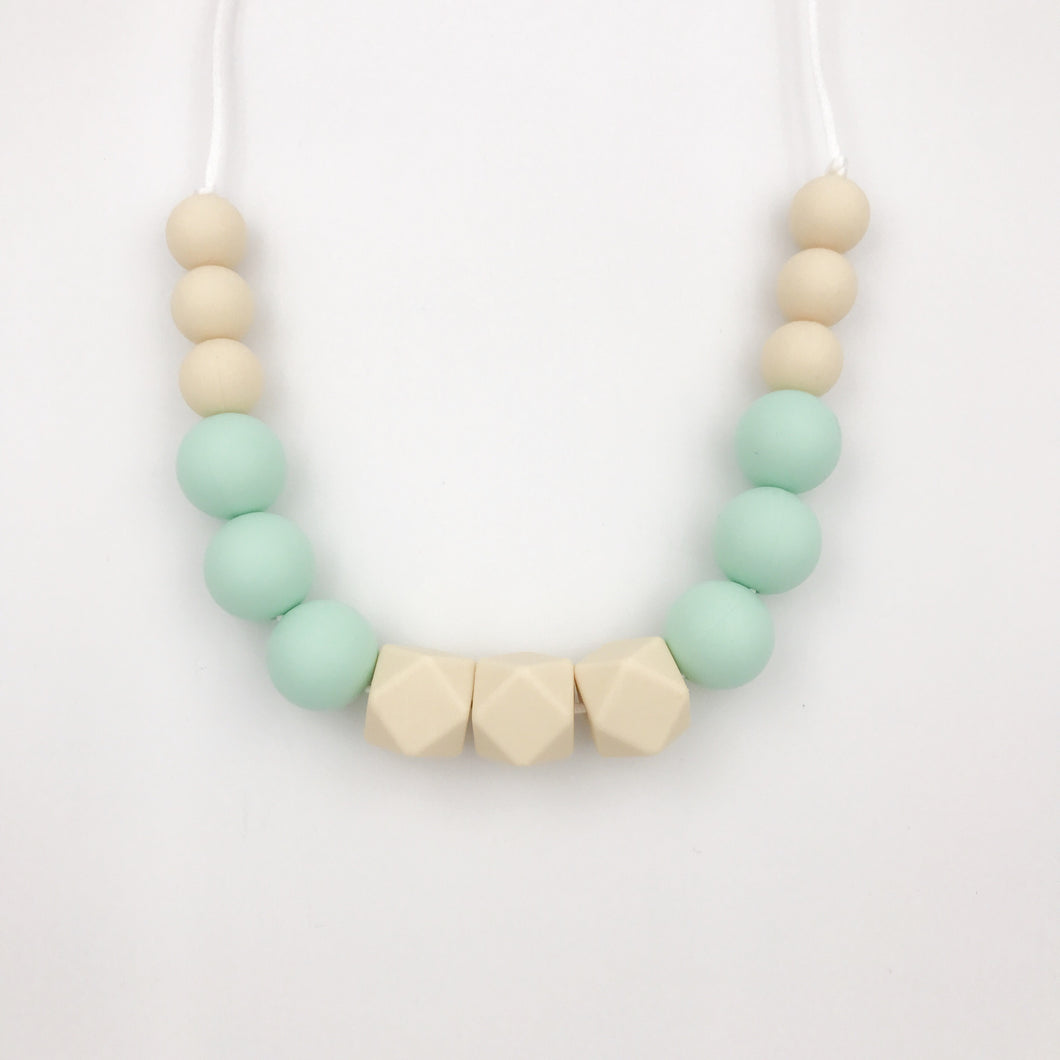 Beige/Mint Teething Necklace
Regular price $15.00 Sale
Teething Necklaces are perfect for mom's to wear!
The silicone beads are soft on baby's gums and perfect activity item for them to keep those adorable little hands (and mouths) busy. Perfect for use while nursing also!
Easily cleaned with dish soap/water and also dishwasher safe!

All necklaces have a breakaway clasp for extra safety and quick release
Measures about 29" in length
100% food grade silicone
100% non-toxic
No BPA/lead/PVC/mercury/phthalates/cadmium
Eco-friendly
FDA approved
Designed for mom's to wear and babies to love.